You are here

Retirement Planning
Retirement Planning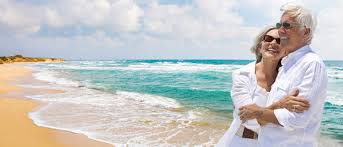 Retirement planning today has taken on many new dimensions that never had to be considered by earlier generations. For one, people are living longer. A person who turns 65 today could be expected to live as many as 20 to 30 years in retirement as compared to a retiree in 1950 who lived, on average, an additional 15 years. Longer life spans have created a number of new issues that need to be taken into consideration when planning for retirement.
Lifetime Income Need
There actually is a lifetime after retirement and the need to be able to provide for a steady stream of income that cannot be outlived is more important than ever. With the prospect of paying for retirement needs for as many as 20 years, retirees need to be concerned with maintaining their cost-of-living.
Health Care Needs
Longer life spans can also translate into more health issues that arise in the process of aging. The provincial government provides a safety net in the form of OHIP, however, it may not provide the coverage needed especially in chronic illness cases. Planning for long-term care, in the event of a serious disability or chronic illness, is becoming a key element of retirement plans today.
Estate Protection
Planning for the transfer of assets at death is a critical element of retirement planning especially if there are survivors who are dependent upon the assets for their financial security. Planning for estate transfer can be as simple as drafting a will, which is essential to ensure that assets are transferred according to the wishes of the decedent. Larger estates may be confronted with settlement costs and sizable death taxes which could force liquidation of assets if the proper planning is not done.
Paying for Retirement
Retirees who have prepared for their retirement usually rely upon three main sources of income: government pensions, individual or employer-sponsored pension plans, and their own savings or investments. A sound retirement plan will emphasize pension plans and personal savings as the primary sources with government pensions as a safety net for steady income.
Government Pensions
Government pensions were established in the 1930's as a safety net for people who, after paying into the system from their earnings, could rely upon a steady stream of income for the rest of their lives. The age of retirement, when the income benefit starts was, originally, age 65 which was referred to as the "normal retirement age". This age is currently under review. The amount paid in benefits is based upon the earnings of an individual while working. If a person wanted to continue to work and delay receiving benefits, they could do so and build up a larger benefit. Conversely, early retirement benefits are available, at a reduced level, as early as age 60 to 62.
Employer-Sponsored Pension Plans
Most employer-sponsored plans today are established as "defined contribution" plans whereby an employee contributes a percentage of their earnings into an account that will accumulate until retirement. As a pension plan, the contributions are deductible from the employee's current income. The amount of income received at retirement is based on the total amount of contributions, the returns earned, and the employee's retirement time horizon. The other type of employer-sponsored plan is the "defined benefit" plan where the retirement benefit is a monthly income for life with the amount determined by the income level of the employee and the length of employment with the company.
For more information on retirement income needs and income sources, please contact us today.

Estate Planning
If you have assets and liabilities, you should have an estate plan. Here's why:
Estate planning makes sure that those you care about and who depend on you have the resources they need.
You can minimize taxes, making sure that your wealth goes to your heirs, not the government.
You can make sure that your affairs are settled according to your wishes.
Special consideration may be required for:
family-owned businesses
divorced and blended families
families with disabled dependents
families with responsibility for care of elderly relatives
Estate Planning Checklist
up to date will, powers of attorney and living will
select an executor for minor children or other dependants
adequate funds to support dependents
funds available to pay off debts and obligations
liquid assets to pay taxes and other estate settlement costs
specify your funeral wishes
When to revise your estate plan:
marriage or divorce
birth of a child or grandchild
death of your spouse, other heir or executor
acquisition of foreign property
change in province or country of residence
receipt of an inheritance
significant change in your financial situation
retirement or job loss
serious illness or disability
starting or selling a business
changes in legislation that affect estate planning
Pensions
Single Life Pension: Pays you an income for as long as you live.
Joint Life Pension: Pays income as long as you and/or your spouse live.
Guarantee Options: Provides a minimum time that your pension will continue. In the event that either you and/or your spouse died before the end of the guarantee period, the income would be payable for the balance of the guarantee elected.
Commuted Value
The amount of money that represents your pension benefit that could be transferred in a lump sum to a locked in retirement account.
Bridge Benefit
Used to provide short term higher payments until other benefits start, such as Canada Pension Plan (CPP) or Old Age Security (OAS). This helps to smooth out the income stream by integrating payment from your pension and government benefits.
Severance/Early Retirement
Rounthwaite Wealth Management has significant experience in early retirement and severance planning served. We have serve clients from both the public and private sectors, such as the Universty of Western Ontario and the Ministry of Transportation of Ontario, Eatons, Kellogg's and McCormicks.
When you are considering a severance or early retirement offer, there are many issues that need to be addressed. It is a decision that needs to be assessed carefully and should involve all the individuals that may be affected. These issues include:
Health issues
Tax impact
Cash flow
Benefit replacement
Financial planning
Retirement planning
Investment planning
Banking
Asset review
Legal ramifications
Family impact
Pension options
Future employment
Estate planning
Whether or not you accept the package you are being offered will depend upon your own personal circumstances. You need to review your options carefully before you make the final decision.
We can help. Contact us to see how.
RRSPs
What is a RRSP?
A Registered Retirement Savings Plan (RRSP) is a government-approved plan through which you save money for your retirement years. Your RRSP investments are tax deductible, within limits, and the income earned is sheltered from taxation until withdrawn from your plan. You can have any number of retirement plans.
What does a RRSP mean to you?
Have you ever thought about the lifestyle you would like to live when you retire? A lot of it will depend on how much money you have set aside. Would you like to travel, buy yourself new things, visit your relatives that live far away, or would you rather live just to pay your basic sundries and possible healthcare costs? By starting a RRSP early, you're investing money when you can most afford it - during your peak earning years - to build up a comfortable retirement fund. Not only do you invest some money that would otherwise be paid in taxes, but the earnings of your plan are not taxed until you withdraw them. Since 100% of these earnings can be reinvested and compounded, the growth of your RRSP could be substantial over the years.
What happens at retirement?
The first stage of an RRSP is to accumulate retirement savings. The second is to provide retirement income. Your accumulated savings may be invested in a variety of asset classes (ie. Bonds, T-bills, Equities) to provide a retirement income. The retirement income withdrawals are taxed each year as you receive them, thus spreading the taxation of your accumulated savings over your retirement years.
RRSP Deduction Limit
Your Notice of Assessment from CRA, received after filing your tax return, will state your RRSP deduction limit for the following year. At certain times of the year, you can also phone the CRA TIPS line to confirm your deduction limit. The calculation of the amount will depend on whether you are a member of a pension plan, and if you are, the type of pension plan.
Maximum Deductions Amounts
| | |
| --- | --- |
| 2007 | $19,000 |
| 2008 | $20,000 |
| 2009 | $21,000 |
| 2010 | $22,000 |
| 2011 | $22,450 |
| 2012 | $22,970 |
| 2013 | $23,820 |
| 2014 | $24,270 |
| 2015 | $24,930 |
| 2016 | $25,370 |
Future years indexed to inflation
Formula for calculating your current year contribution limit:
18% of your earned income for the prior year, up to the maximum amounts
MINUS - your "Pension Adjustment" (PA) for prior year & "Past Service Pension Adjustment" (PSPA)
PLUS - your Pension Adjustment Reversal (PAR)
Special Transfers to Your RRSP In addition to your RRSP deduction limit, there are a number of special deposits you can make to your RRSP's.
1. Lump Sum Transfers
You can transfer lump sums directly from a Registered Pension Plan or a Deferred Profit Sharing Plan to your RRSP. You can transfer amounts directly from another of your RRSPs or from your RRIF to your RRSP.
2. RRIF Payments in Excess of Minimum
Until the end of the calendar year in which you turn 69, you can transfer directly to an RRSP in your own name up to 100% of any payment from your RRIF in excess of the mandatory minimum payments amount for the year. CRA form T2030 can be used for this purpose.
3. Retiring Allowances
A retirement allowance is a lump sum or sums paid to you by your employer, at your termination, in recognition of loss of employment. Accumulated sick leave credits paid qualify under this definition but holiday pay, death benefits and pension benefits do not. The portion of a retiring allowance eligible for sheltering in your own RRSP can either be transferred directly (no income tax deducted), or up to 100% can be contributed in the year of receipt or within 60 days thereafter. No portion of a retirement allowance can go to an RRSP in your spouse's or common-law partner's name.
4. The maximum retirement allowance which can be sheltered is:
$2000 for each full or partial calendar year of service with your current employer prior to 1996, plus
an additional $1500 each full or partial calendar year or service prior to 1989 with your current employer, in which you were not a member of a pension plan or DPSP, or years for which your employer's contributions to such plans have not vested with you.
The transfer of a retiring allowance to an RRSP does not affect your RRSP deduction limit for that year.
Contributing to RRSPs in Your Spouse's Name
Part or all of your RRSP deduction limit can be contributed to RRSPs for your spouse. Any amounts you contribute to RRSPs for your spouse are subject to a 3 year attribution period if withdrawn.

If one spouse will be in a higher tax bracket in retirement, as much of the RRSP funds as possible should be accumulated in the name of the spouse who will be in the lower bracket. The income eventually created from the funds will then be taxed at that spouse's lower tax rate.

To set up a spousal RRSP, your spouse applies for a plan in his or her name, even though your spouse may not have any earned income. Although you make the contributions to the plan, the assets of the plan belong to your spouse. Even if you are over 69, you can contribute to an RRSP for your spouse until the end of the calendar year in which your spouse turns 69.

If your spouse also wishes to contribute to an RRSP based on his or her own income, a plan separate from the spousal plan should be set up.

Withdrawals from Spousal RRSPs There are special rules for withdrawals from spousal plans. If you have contributed or contribute to any spousal plan in the year of a withdrawal, or in either of the two preceeding years, the lesser of the funds withdrawn or the amount you contributed during this period will be taxable in your name. This is commonly referred to as the 3-year attribution rule. Spousal contributions within these 3 years are deemed to be the first spousal funds withdrawn, regardless of whether the funds withdrawn were actually contributed prior to the attribution period. If the amount withdrawn is more than the amount contributed by you within the 3 year, the excess is declared by your spouse or common-law partner.
Carry Forward Unused Deduction Room
If you don't claim your maximum RRSP deduction, you can carry forward the unused deduction room indefinitely. This applies whether or not you actually make a contribution. Your Notice of Assessment from CRA records any cumulative deduction room carried forward after 1990 in determining your maximum RRSP deduction for the current year.
If you don't have the cash to contribute now, you can make larger catch-up contributions in future years when you have the cash available. But remember, you maximize your retirement savings by making each RRSP contribution as early as possible.
Carry Forward of Undeducted Contributions
If you have the cash to contribute now, but expect your income to be taxed at a higher rate in the future, you can contribute now and claim the deduction in a future year or years. This strategy is not penalized as an over-contribution as long as your contributions are within your deduction room. And it has the advantage of tax-sheltering the earnings on your contribution.
The official tax receipt should be filed with your tax return in the year of contribution, even if not deducted, and the amount reported on Schedule 7 of your tax return.
Contribution Deadline
You may contribute any time during the year. Contributions made during the first 60 days of any year may be deducted for the current or the immediately preceding taxation year.
If you are contributing by mail, your application and/or deposit must be received by the plan issuer on or before the contribution deadline.
Over-Contribution
Over-contributions are contributions that exceed your deduction room. And over-contribution can be made by an individual who was 18 years of age or over in the prior year, and can be carried forward indefinitely. The 1995 federal budget reduced the penalty-free RRSP over-contribution limit to $2,000 from $8,000.
You are not forced to withdraw excess contributions of up to $8,000 made prior to February 27, 1995. Starting with your RRSP deduction for 1996 you had to deduct your over-contribution in excess of $2,000 before making any further RRSP contributions. It may take a number of years to reduce the over-contribution to $2,000.
If you make contributions which increase your over-contribution above $2,000 you will pay a 1% penalty tax per month on the amount in excess of $2,000. Non-voluntary (normally employer) contributions to group RRSPs based on current earnings are not taken into account until after the end of the year in which they are made. At that time your additional deduction room for the current year will reduce the excess.
Any excess contributions you cannot deduct may be refunded without additional taxation. You must receive a refund subject to the above penalty in the year you over-contributed, in the year the Notice of Assessment for that year is issued, or in the following year. However, if CRA can prove that at the time you made the contribution you had no reasonable prospect of being able to deduct it for that year or for the prior year, and that you made part or all of the contribution with the intent of withdrawing it tax-free, they can deem the refund of the over-contribution to be taxable to you. Therefore, you should not intentionally make an over-contribution unless you are sure you will be able to use it as your RRSP deduction in one or more future years, based on earned income.
You can carry forward an over-contribution beyond the year in which you turn 69. You can deduct part or all of it in any subsequent year within your deduction limit.
What types of RRSPs are Available?
There are three basic types of individual plans available: Deposit Type Plans, Mutual Funds, and Self-Directed Plans. The following is a short description of each plan:
1. Deposit Type Plan
Deposit-type RRSPs offer deposit or guaranteed investments certificates (GIC's). The rate of interest may be variable, fixed or index-linked. Key choices include the term of the deposit (ranging from daily to multi-year) and frequency of interest calculations and payments to the RRSP (daily, monthly, annually, or end of term). Key considerations include the issuer's policy regarding early withdrawals (your investment may be non-redeemable for the term); and deposit insurance coverage.
2. Mutual Fund Plan
Common types are money market funds, income funds and equity funds. The first is invested in short-term securities such as treasury bills, and government and corporate notes. Income funds have the same investments from time to time, but predominantly invest in longer term bonds and mortgages. Equity funds invest primarily in Canadian and foreign stocks. There are also balance funds which hold all three types of investments.
The funds are divided into units. Unit values are updated frequently based on the market value of the investments. When mutual funds are held in an RRSP, income or capital gains distributions are commonly used to purchase additional units. Since mutual fund investments do fluctuate in value, they don't provide a guaranteed rate of return. Mutual funds are not covered by deposit insurance. Sales fees, called front-end or back-end loads, can be charged on the acquisition or redemption of units. In addition, all mutual funds pay management fees.
4. Self-Directed Plans
With this kind of plan, you can make all your own investment decisions within a wide range of qualified investments. A trustee does the administrative work for you. A self-directed plan may be uneconomical for those with limited RRSP funds, due to of the normal administration and transaction fees.
Self-directed plans are suitable for those with considerable investment experience and ample time to manage the funds, or for those who want all their RRSP investments within one plan.
Plans involving mortgages usually incur substantially higher fees. It is permissible to hold within your self-directed RRSP a mortgage on any property you own (non-arm's length mortgage) that is eligible for mortgage insurance. This will result in additional mortgage insurance, legal, and possible appraisal fees. Generally, you should only do this with more than $25,000 or RRSP funds, and should plan for the mortgage to exist for more than 3 years. More than one self-directed RRSP can invest in the same mortgage. Only in certain provinces can locked-in RRSPs/LIRAs be invested in a non-arm's length mortgage.
Withdrawals under the Life Long Learning Plan
An individual may withdraw up to $10,000 per year from his or her RRSP, without immediate taxation, to finance full-time training or higher education of at least 3 month duration for the individual or the individual's spouse. Full-time is defined as at least 10 hours of study per week. Disabled students can qualify with part-time enrolment. Withdrawals cannot exceed $20,000 over a 4 year period.
It is the financial institution's decision whether it will allow early withdrawals from non-redeemable investments. Withdrawals are not permitted from Locked-in RRSPs/LIRAs. A tax deduction is not allowed for an RRSP contribution made less than 90 days before it is withdrawn under this provision. You will be requested to repay (to any RRSP) the amount withdrawn, without interest, in equal payments over a 10 year period commencing in the year following the last year in which the student is enrolled full-time, or in the sixth year following the first withdrawal, whichever is earlier.
The amount not repaid as requested will be added to the income of the planholder for that year. Special rules will apply if the RRSP funds are withdrawn and the student does not complete the education program. Before making a withdrawal for education, you should consider the loss of the compounded earnings on this amount for the period the funds will be out of the RRSPs. Even if you make the repayments as requested, there may be a substantial reduction in the value of the RRSPs at retirement.
Withdrawals under the First-Time Home Buyers' Plan
Each eligible RRSP holder can withdraw, without immediate taxation, up to $25,000 to be used as part of a down-payment for a qualifying residence. Income tax will not be paid on any portion of the withdrawal repaid to an RRSP before or during the 15-year repayment period. The repayments will not be tax deductible. You are requested to repay ( to any RRSP) the amount withdrawn, without interest, in equal payments over a 15 year period commencing in the second calendar year following the year of your withdrawal. Repayments made in the first 60 days following a calendar year can be treated as if they were made within the calendar year. On your income tax return, you will designate what portion of your total RRSP contributions are repayments under the Plan, and therefore not deductible from income.
If you repay less than the specified amount in a year, you will be taxed in that year on the portion you did not repay. If you repay more than the amount specified in a year, but not the whole balance of the withdrawal, your required repayments in subsequent year will be reduced.
Withholding Tax upon Withdrawal
When you withdraw money from your RRSP, government regulations require that tax be withheld unless the withdrawal qualifies under the Life Long Learning Plan or the First-Time Home Buyers' Plan.
Tax withholding rates:
10% - up to and including $5,000
20% - on withdrawals between $5,001 and $15,000
30% - on a withdrawal over $15,000
The amount of tax withheld will be reported to you on a T4RSP and should be claimed on your tax return. You should remember that RRSP withdrawals are included in your taxable income, so that tax withheld will not necessarily cover the taxes payable due to the withdrawal.
Expectations
With Rounthwaite Wealth Management you have internet access to view your accounts 24/7. You will have access to a wealth of information about your accounts through this connection and through our mutual fund dealer Sterling Mutual Inc. We will set up a review schedule with all clients and we are available Monday to Friday 9 to 5 to answer all of your questions and service needs.
Compensation
We live in a changing world and we work individually with each client to tailor my compensation to the best option for them. Regulatory changes may be coming that will delegate all clients to pay fees and commissions out of their own pockets but until that time we still favour the system that allows the mutual fund companies to pay me so that 100% of your money is working for you at all times. We work very hard to make sure that my clients don't pay anything out of their own pocket.
Introductions
We take it as a great honour when a client feels strongly enough about our service to introduce us to their family or friends. It is a big responsibility to live up to their expectations and it is not one that we take lightly. Most of our new clients come through existing satisfied clients.